The School of Sacred Tea Arts and Awakening in Brighton is the best place to learn Tea Ceremony in Europe.
From April we're having events in our garden on weekends. Please wear layers and expect to be greeted by Metta, our lovely pet therapy dog.
Events are likely to be sold out early because of reduced capacity (5 people only).
Generally following this schedule:
Calendar
For a very limited time we're offering a 25% discount with code LOCKDOWN-END.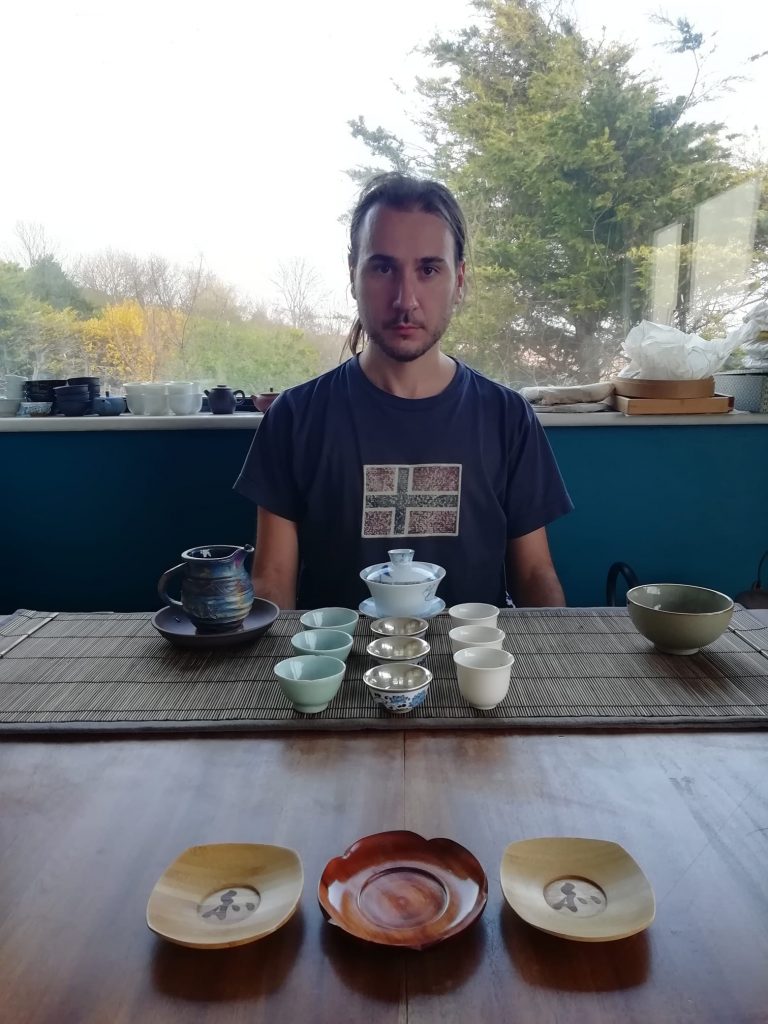 Regular Practice

Tea needs to be practiced, it's a joy that will take time to steep deeply into your life.
Come to tea ceremonies and practice as often as you can, and the rewards will follow.
See this events as your training for your private home practice which ideally happens every day or most days of the week.
Private Tea Ceremony / Learning Tea Class
Generally available on Sunday afternoon only – £81 for one person, £108 for 2 people (At Enlightenment Tea, please get in touch for more people or special events)
---
Contact Us
For any others queries feel free to get on touch with us by email or Facebook:
E: enlightenmentherbs@gmail.com